How Do I Know If I'm Ready for Coding Bootcamp?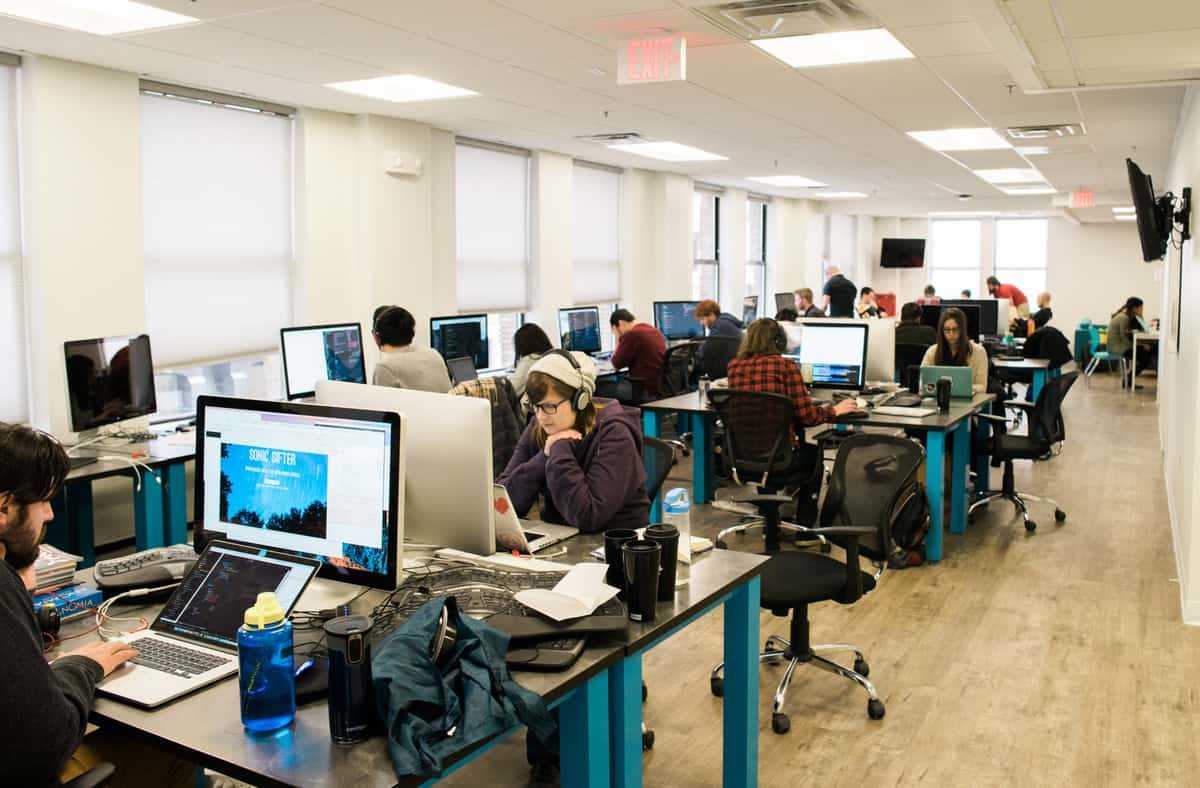 Are you interested in becoming a software engineer but unsure if you should take the leap? Let's find out if you're ready for a coding bootcamp!
Take a quick moment to answer these questions. . .
Do you like to solve puzzles?

Are you tenacious at overcoming obstacles and challenges?

Do you work well in a collaborative team setting?
If you responded "yes" to each of these questions, you may have what it takes to become a stellar software developer!
If you responded "yes" but have absolutely no experience with coding, we recommend engaging in a little bit of self-study. Spend some time playing around on free platforms like Codecademy and Treehouse. You'll be able to familiarize yourself with some of the basic ideas behind software engineering to determine if coding feels like a good fit.
When you're ready to move forward with your new career, it's time to figure out how to make it happen.
Selecting the Right Educational Environment
If you want to learn computer programming, you have a few avenues for pursuing your education.
Are you independently motivated and able to thoughtfully structure—and follow—a program on your own? Then you may be able to DIY your coding education. There are plenty of open-source options available online.
The two major advantages of teaching yourself are that 1) you can learn at your own pace and 2) you don't have to pay a dime. But, that doesn't mean it's the right choice for everyone (or even most of us!).
If, on the other hand, you need the framework of a structured curriculum, the accountability of working with teachers and other students—or if you simply aren't sure where to begin—consider investing in a program such as a coding bootcamp to help guide you.
What to Expect from a Coding Bootcamp
Coding bootcamps are typically challenge-based learning environments where students work hands-on to complete projects.
This educational model is structured for students who enjoy collaborative learning in a fast-paced setting. To be successful in a bootcamp, students must have strong stress management skills and a drive to persevere in the face of adversity.
Accelerated program
You only need to set aside about 18 weeks for bootcamp to earn a coding certificate, but you must be prepared for rigorous studies. Launch Academy's coding bootcamp begins with a part-time 8-week online phase followed by an immersive full-time 10-week course. You can expect to dedicate about 60 hours per week for those last 10 weeks. That includes your time taking on-campus courses as well as the homework or real-world application/practice you'll do outside of the classroom. That intense burst is more demanding than a full-time job.
No prerequisites
We'll let you in on a little secret: you don't need a degree in math or science to be a successful software engineer. At Launch Academy, there are no prerequisites to enter our program—a trend that is making it unique among other programs. We care much more about your interests, inclinations, and raw talent. From there, we'll help you establish strong skills and refine your problem-solving prowess to be the best software engineer you can be.
I Want to Go to Bootcamp! What Are the Next Steps?
Once you've established that you want to enroll in bootcamp, it's time to prepare for the major life changes that will follow.
Prepare yourself mentally and emotionally
Bootcamp can feel like a whirlwind, especially if you're transitioning from a very different career or if you haven't been in an educational setting for quite some time. You'll soon be inundated with material and will need to make some major life adjustments for the duration of bootcamp.
To cope with the demands of this environment, students must cultivate mental resilience and find ways to handle the stress. Here are some strategies that have proven successful for many of our students:
Meeting with a therapist

Practicing meditation

Developing an exercise routine

Rallying a good support system
Prepare yourself financially
During the 10-week immersive program, students do not have spare time to hold down a job. Prepare for the financial impact this may have, and remember to set aside extra time after bootcamp to search for a job in your new field!
Although a coding bootcamp is a highly intensive learning experience that requires lots of preparation, it's an incredible opportunity for jumpstarting a career in software development. Don't let a little challenge stop you from making your programming dreams a reality!
No more hesitating; once you've prepared yourself, it's time to get started. Download the Launch Academy syllabus to find out exactly what to expect from a coding bootcamp like ours.