How to Write a Software Engineering Resume That Hiring Managers Will Love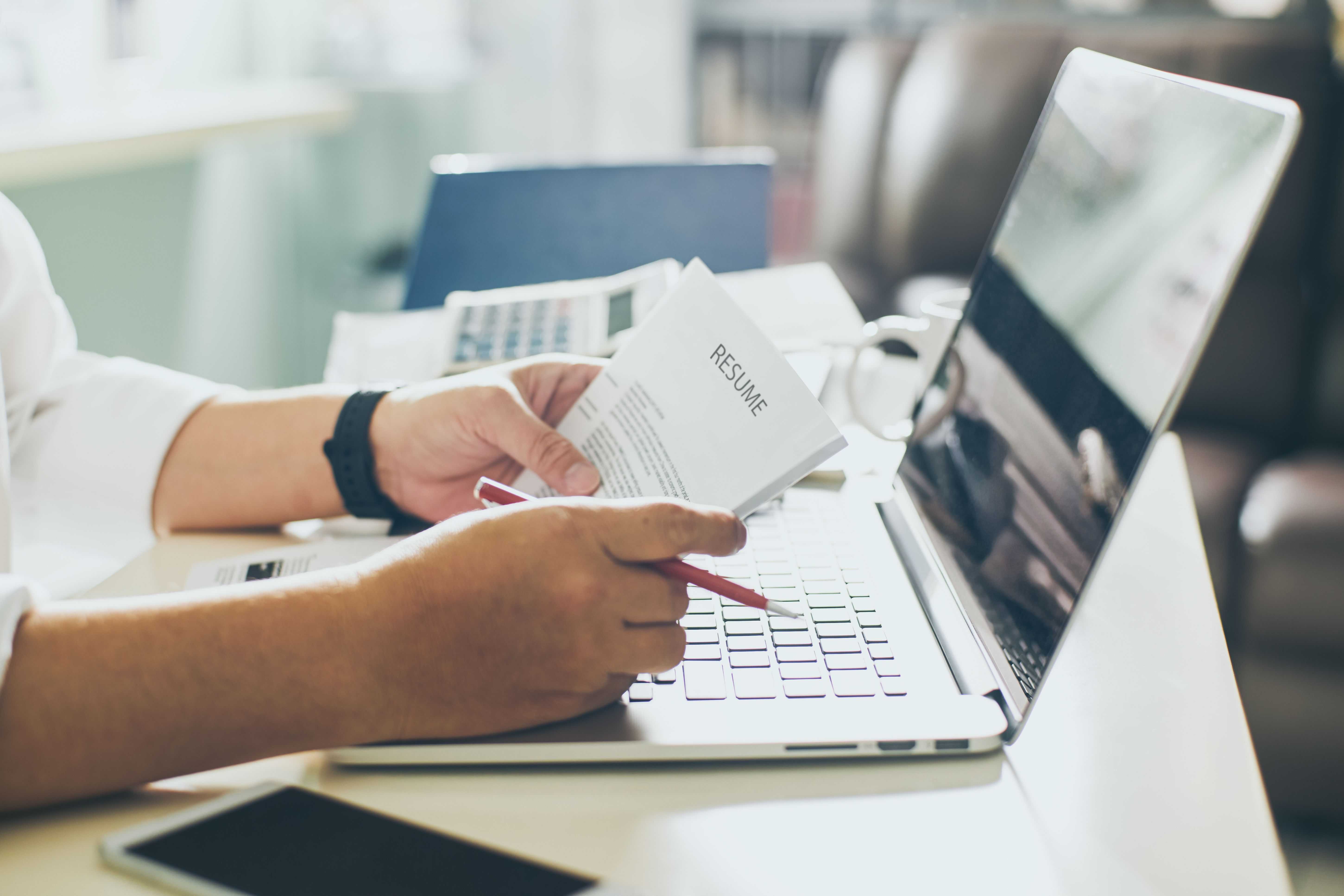 Our work at Launch Academy doesn't end with providing a solid coding education for our students. We also want to help them get hired in the field of their dreams as soon as possible!
If you're ready to begin the job hunt, make sure you start on the right foot. First, you'll need a stellar resume that helps you stand out in a sea of talented candidates.
If you're ready to begin the job hunt, make sure you start on the right foot. First, you'll need a stellar resume that helps you stand out in a sea of talented candidates.
We know from personal experience the difference a solid resume can make when newbie software engineers are applying for their earliest jobs.
Launch Academy co-founder and Principal Advisor Dan Pickett personally recruits for Launch Academy's consultancy, and our Career Services team, Alex Schwartz and Corinne Babe., work closely with graduates and hiring partners. They see new coders make the same resume mistakes over and over again, failing to accurately represent themselves on their resumes.
Don't sell yourself short on your resume. Take their advice, avoid these mistakes and put together a resume that will help you land your next big gig!
Top Mistakes On Software Engineering Resumes
Mistake #1: Fail to capture what the hiring manager is looking for
Dan explains that he first scans a resume in search of programming languages, quickly followed by demonstrated experience, ideally in a team setting and Agile environment.
Hiring managers also want to see that your professional experience aligns with the needs of the position—which means, for instance, that you shouldn't claim to be a senior engineer if you've only been working for 2-3 years.
In most cases, junior level positions require 1-4 years of experience, mid-level positions require at least 3-6 years of experience, and senior level positions require no less than 6 years of real work history in the field.
Mistake #2: Erratic work history
Your resume should show that you're loyal to the companies you work for, that you establish yourself as a team player, and that you've built rapport within an organization.
Ideally, you'll demonstrate your commitment by cataloging positions you've held for at least 18 months rather than detailing several short stints.
Mistake #3: Too much emphasis on listing technologies and coding languages, without the proof
It's tempting to showcase all the technologies and languages you've learned on your resume—and this information is definitely important. The key is to avoid aimlessly listing buzzwords that you can't back up with concrete project experience.
A better approach is to demonstrate how you've assimilated specific technologies and coding languages into your work so that you paint a fuller picture of your actual project experience.
We recommend including a brief Technical Skills section at the top of your resume, followed by a demonstration of how you've assimilated specific technologies and coding languages into your work in a Project or Professional Experience section. This allows you to paint a fuller picture of your actual experience and offers multiple opportunities to naturally highlight important keywords.
Mistake #4: Leaving out the results of your accomplishments
Don't just list what you've done: include the results of those accomplishments, too. Give hiring managers and C-level executives the information they care about by explaining how your software improved revenue, increased productivity, or saved money.
Wondering how to get those metrics? Just ask! Your current manager knows the impact you're making on the company. Showing that you want to better understand the results of your software has multiple benefits. It helps you build a stronger relationship with your hiring manager, and it demonstrates that you're interested in understanding all sides of the business.
Mistake #5: No sample work
Managers like Dan aren't looking to hire someone who only looks good on paper. They want proof of quality craftsmanship. However, Dan shares that the resumes he sees are often missing links to repositories and sample work.
Listing a Github profile, for instance, gives hiring managers a better idea of your talents. Don't forget to include a ReadMe file that incorporates more of the technical nitty-gritty, too.
Mistake #6: Overemphasizing education
Most modern organizations care more about the results you deliver than the education you've received, so keep mentions of education and leadership experience succinct.
We encourage students to list learning experiences such as coding bootcamps under professional experience instead of education. The structure and content of these programs is best represented by categorizing them as professional development in a simulated work environment. Online courses such as MOOCs that may be less hands-on or project focused should go under education.
Mistake #7: Inconsistent formatting
We like to say that software begins and ends as a communication challenge. Therefore, your resume must show that you're capable of clear communication. If it contains errors, inconsistencies, and typos, hiring managers may assume that you lack attention to detail or have poor communication skills.
Have a peer edit your resume to ensure consistent grammar, well-formed sentences, and professional formatting. Ask them to look at your cover letter while they're at it!
Mistake #8: Forgetting to tell a bigger story
Resumes are only part of the hiring process. Hiring managers also want to see active engagement on your LinkedIn profile, portfolio website, and more. Connect your resume and Github to your LinkedIn to tell an interconnected story about who you are as a software engineer.
Try to look at your resume through the eyes of a hiring manager. What about it would intrigue them? How could you stand out from the crowd?
If you can avoid these rookie coding resume mistakes, you'll be on track to getting the job of your dreams—maybe even at Launch Academy's consultancy!
Interested in learning more? Download our coding bootcamp syllabus to see what the Launch Academy experience is all about!