Launch Academy Offers Lifetime Career Services to Alumni Job Seekers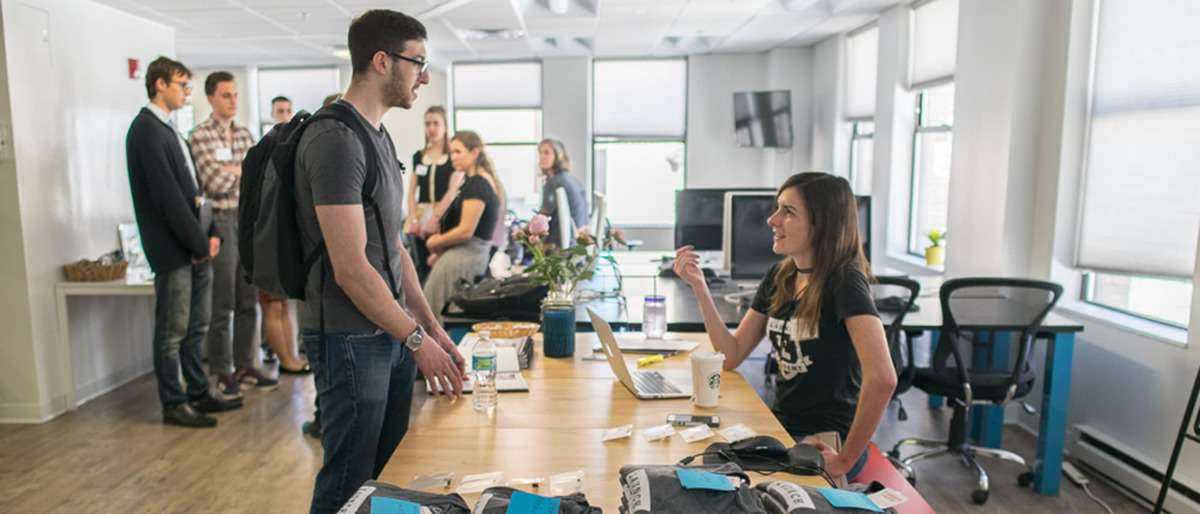 "Sometimes, potential students think 'I'll go to Launch Academy, and they'll give me a job,'" says Corinne Babel, VP of Career Services. "That's not quite how it works! We're partners in your job process, and we'll do our best—with you as a partner—to get you placed. Together, we'll do the work—and continue to do the work—to get our alumni jobs as software developers."
So yes, we'll do everything in our power to help you find a job, but truly, this all depends on you: your commitment to learn, put in the work, and your dedication to continue to learn and grow throughout your career.
As such, our Career Services work is twofold: While you're a student here at Launch Academy, we have a strong career curriculum component to first get you established in your new tech career. Then, alumni are welcome at any time (as long as they're job seekers) to return to Launch Academy to take advantage of lifetime career support.
Launch Academy's Career Services During Your Cohort
During your cohort, you'll take part in career-focused activities including public speaking and pitch presentations, resume and portfolio building, interview practice, and networking with hiring partners. This is required in order to graduate. (We mean business—literally!)
Each cohort culminates in job seekers having the opportunity to meet with Launch Academy's hiring partners, present their Capstone Project, and set up interviews.
"After graduation, you'll have the chance to meet our hiring partners and talk about your technical skills," says Babel. "You'll work with the Career Services team to make connections and set up interviews. It's a warmer start to the job market; you won't have to make cold calls or seek out referrals. We're putting you in front of companies who are looking to hire Launchers—it makes the process easy."
After graduation, "you'll have Post-Grad Career Support activities to do, broken down week by week for the first eight weeks," says Babel.
Post-Grad work includes posting to GitHub, sending out job applications, attending tech-related events in the community, check-ins with the Career Services team, and fine tuning cover letters, among other activities. Each activity is weighted for a pass/fail grade.
"If you pass, you're entitled to lifetime career support," says Babel.
Launch Academy's Lifetime Career Support
What do we mean by lifetime career support?
"Any alum who has passed [the program] can come back for office hours and resume review, plus have access to our connections and introductions with hiring partners," says Babel. This means if you're a year or so into your first job or several years into your role as a developer, we're still available as a trusted partner to help you make the most of your tech career.
Just remember the operative word: partner. We'll help with educating you with the tech skills you'll need, prepping you to make a great impression, and making the connections with employers. You'll be putting in the work to show your professional and personal acumen, and building relationships with your potential new employers.
"We're very interested in helping grads start awesome careers," says Babel. "If you take advantage of [Career Services], you'll get a lot out of this experience."