Launch Academy Student Projects: Somerville Guide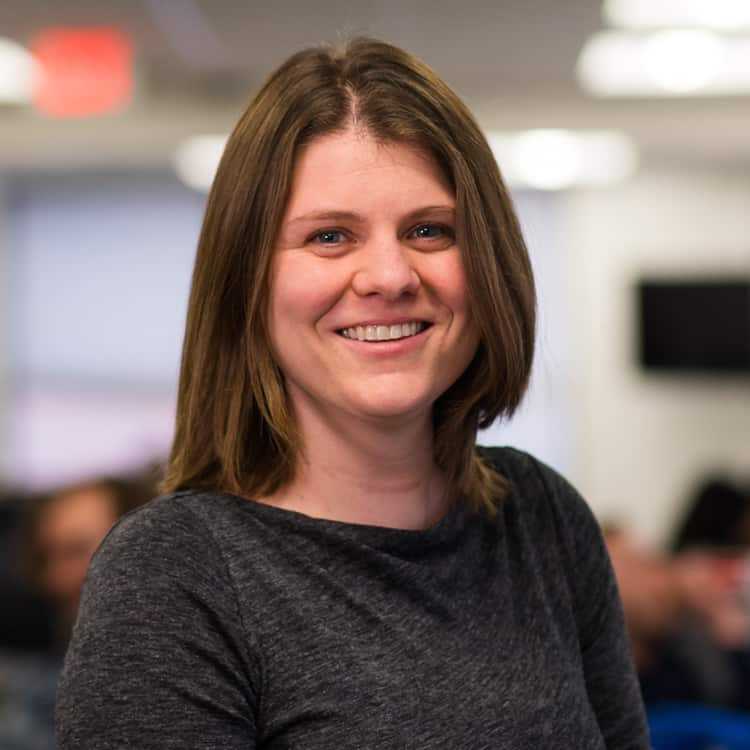 As the Internet of Things continues to grow, we're seeing more and more Launchers integrate connected hardware into the apps they build. A few weeks ago,
we featured Gameshelf
, an app that integrated the
Amazon Alexa API
to give users the ability to interact with the app through voice. Today, we're turning the spotlight to another Launcher-built app that integrates with Alexa:
Somerville Guide
.
Somerville Guide is the capstone project (aka Breakable Toy) of Emma Wilcox, a Launcher from the 15th Boston cohort. The app started as a website to help users create an itinerary of activities to do in Somerville, Massachusetts.
"I love exploring local areas," says Wilcox, "but when you go to tourism sites and blogs, it's always a list of the same 10 activities every time. I liked the idea of an app that offered users new and different things to do."
So, she built it. Somerville Guide draws from a large database of activities and offers residents and visitors activity suggestions that are unlikely to be found in a standard tourism guide. Originally, Somerville Guide was designed to be a standalone web app. But after seeing how a fellow Launch alum integrated Alexa into her app, Wilcox reconsidered. "I watched the video of Kat talking about her project and how she integrated with Amazon," says Wilcox. "I had never thought about it as a possibility, but I knew it would work really well with my project."
From Higher Education to Programming
Before enrolling at Launch, Wilcox was a senior assistant director of financial aid at Massachusetts Institute of Technology (MIT) and had minimal experience with programming. She says "being at MIT—surrounded by innovation, entrepreneurship, and students constantly challenging themselves—subconsciously inspired my decision to learn how to program and change my career." While still at MIT, Wilcox started teaching herself Python to assist with data analytics. She thought it was so fun that she attended a meetup in Boston for Django, a Python framework. "The meetup was super complex, and I realized I wanted and needed a more formal education, rather than just teaching myself as I went."
After exploring various education options, Wilcox decided that a coding bootcamp was the best option. She was drawn to Launch Academy versus other bootcamps because "There was something so personable about Launch. Even the website was so happy."
On her first day, "I was so nervous" she said. "I was leaving a good career, and taking a big risk. On the second day I thought, 'I've made a huge mistake' and was really feeling overwhelmed. I remember my mentor Amanda just saying, 'you've gotta trust the process. There's going to be days where you feel like you're never going to get it, and by the end of the week, trust me, you'll get it.'
"It's incredible to look back at how little I knew when I started the process and how much I know now," she said. "I was looking at a piece of code yesterday and I thought, it's amazing that so many people are willing to take this on and have the confidence in themselves that they can do this. If I remove myself from knowing what this code means, it looks like total gibberish—it's basically like learning to speak a new language. How in 10 weeks did I learn an entirely new language and a whole framework that I can use to make useful software? It's crazy."