Launcher Stories: Liishi Durbin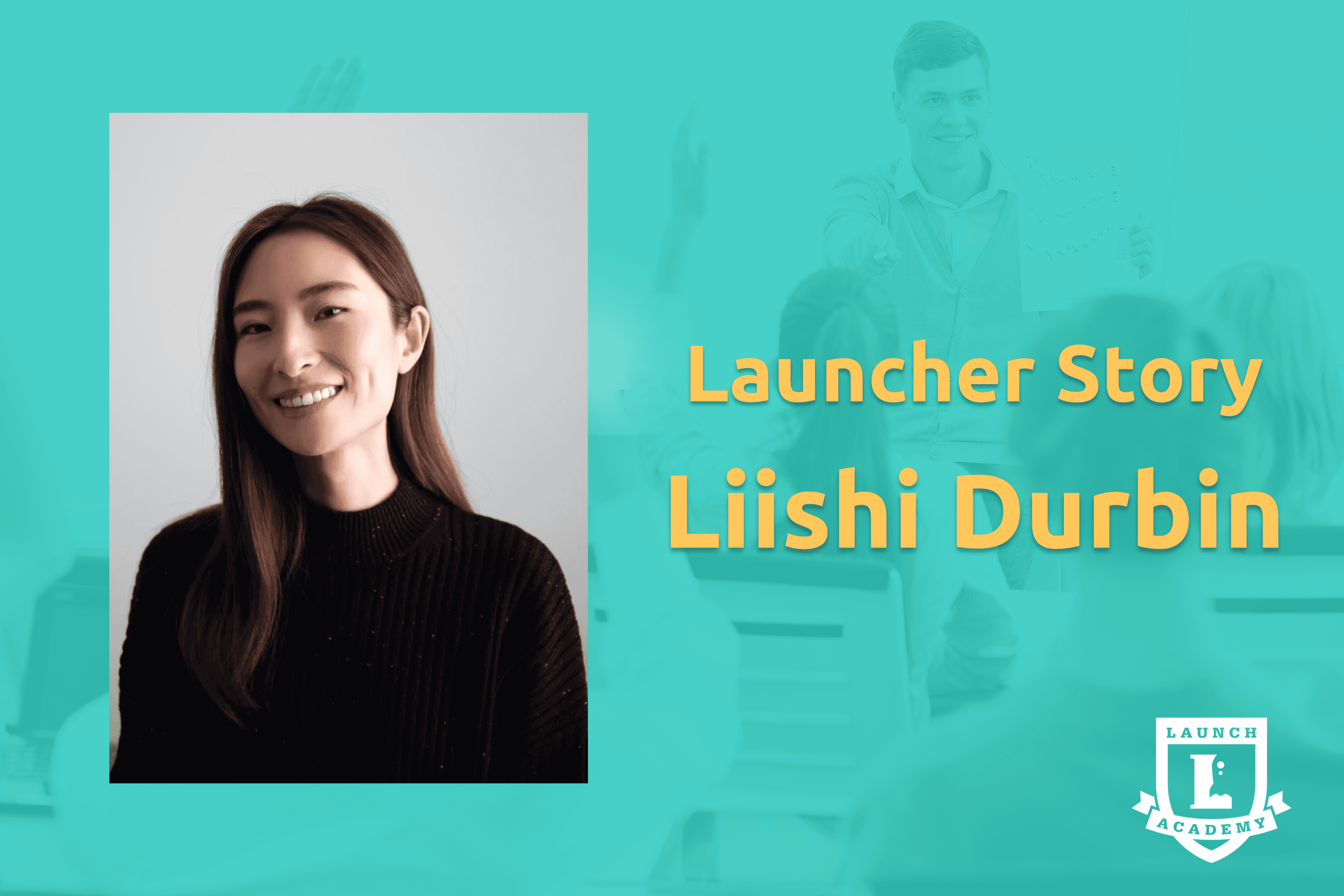 Liishi Durbin had worked as the Assistant Director of Operations in the Undergraduate Admission Office at Simmons University since she graduated college and was starting to feel stagnant in her career.
"I had hit a ceiling in terms of my career growth in that position. I wasn't sure if I was interested in what the next level would have been for me," she said.
She also wasn't making enough money to reach her financial goals. She wanted to save to buy a house, move, and build personal wealth and equity.
Liishi knew it was time for a career change. She was ready for something new. So, how did this former English and Literature major land an incredible job working as a software engineer for Kickstarter? She attended Launch Academy's coding bootcamp.
Liishi's Epiphany: The Decision to Attend Coding Bootcamp
Liishi had always been interested in computer programming and knew of Launch Academy via her network. "I had been in contact with some people who had gone through Launch, and they had found it to be a really good program. And they found a lot of success, even though they, like me, had no experience whatsoever with computer science," she said.
"I had been in contact with some people who had gone through Launch, and they had found it to be a really good program. And they found a lot of success, even though they, like me, had no experience whatsoever with computer science."
Liishi knew that Launch Academy had an excellent reputation in Boston, and she'd seen the program work well for her friends. Still, the idea of quitting her job to enroll in coding bootcamp was nerve-racking.
"It's scary to quit your job to do Launch full time. It's scary to go into something with zero experience whatsoever. . . what if I didn't like it or wasn't that good?" Liishi said.
Liishi made this decision in September 2020, during a turbulent economic time and a global pandemic. But she chose to trust herself and the many positive reviews she'd heard about Launch Academy. She had enough money saved to take time off from work, and attending a bootcamp seemed like a "high risk, high reward" opportunity.
Because Launch Academy came so highly recommended, Liishi didn't consider any other coding bootcamps. She was nervous, but she knew she was making the right choice.
After completing Launch Academy's preflight program, a conversation with Launch Academy's Co-Founder, Evan Charles, validated her decision to enroll in the program. "He was asking if I could provide feedback about the experience. I gave a lot of positive feedback because I had a good experience, and he told me, 'I don't want you to tell me what you think I want to hear,' which struck me because it was clear that they were actually interested in continuously improving the program."
Liishi's Launch Academy Experience
Launch Academy's coding bootcamp is undoubtedly challenging, but Liishi liked the program's setup. The flipped classroom structure allowed her to digest, retain, and practice what she learned, and her instructors were immensely helpful. Despite the rigor of the program, Liishi knew she had a robust support system in her cohort and mentors.
"They offer a lot of emotional support. They split you up into mentor groups, so you have someone you can talk to, and they regularly check in with you not only about your work, but also about how you're feeling," she said.
Like many coding bootcamp students, Liishi dealt with imposter syndrome—but she knew she didn't have to overcome it alone. Launch Academy instructors initiate frequent and honest conversations about coping with imposter syndrome, and the members of each cohort build a community and support network for one another.
Preparation for the Software Engineering Job Market
Launch Academy's program gives students hands-on coding experience that they can add to their resumes. Two weeks of the program are dedicated to a group project where students build an entire web application from start to finish. Liishi and her group created a review website for science fiction movies.
"I talked about that group project experience extensively during the interview process. I think it's great because a lot of us don't have experience where we can answer those soft skill questions in a technical interview. So having that two-week project where you could pull those anecdotes and talk about how you reacted in a project setting was helpful," she said.
At networking events facilitated by Launch Academy, students have the chance to meet industry professionals and mentors. Liishi got her first job out of coding bootcamp through a connection she made at one of those events. She met a woman who helped her prepare for her interview, and she ultimately landed the job.
Today, Liishi works as a software engineer for Kickstarter. It's her second job since attending Launch Academy's bootcamp. She interned at One Door, a Boston-based startup, immediately after graduating. Eventually, she was promoted to a junior engineer position, where she stayed for eight months before moving to her current role.
Interested in pursuing a career in software engineering? Download Launch Academy's syllabus today!