Learning to Code: Teach Yourself or Invest in a Bootcamp?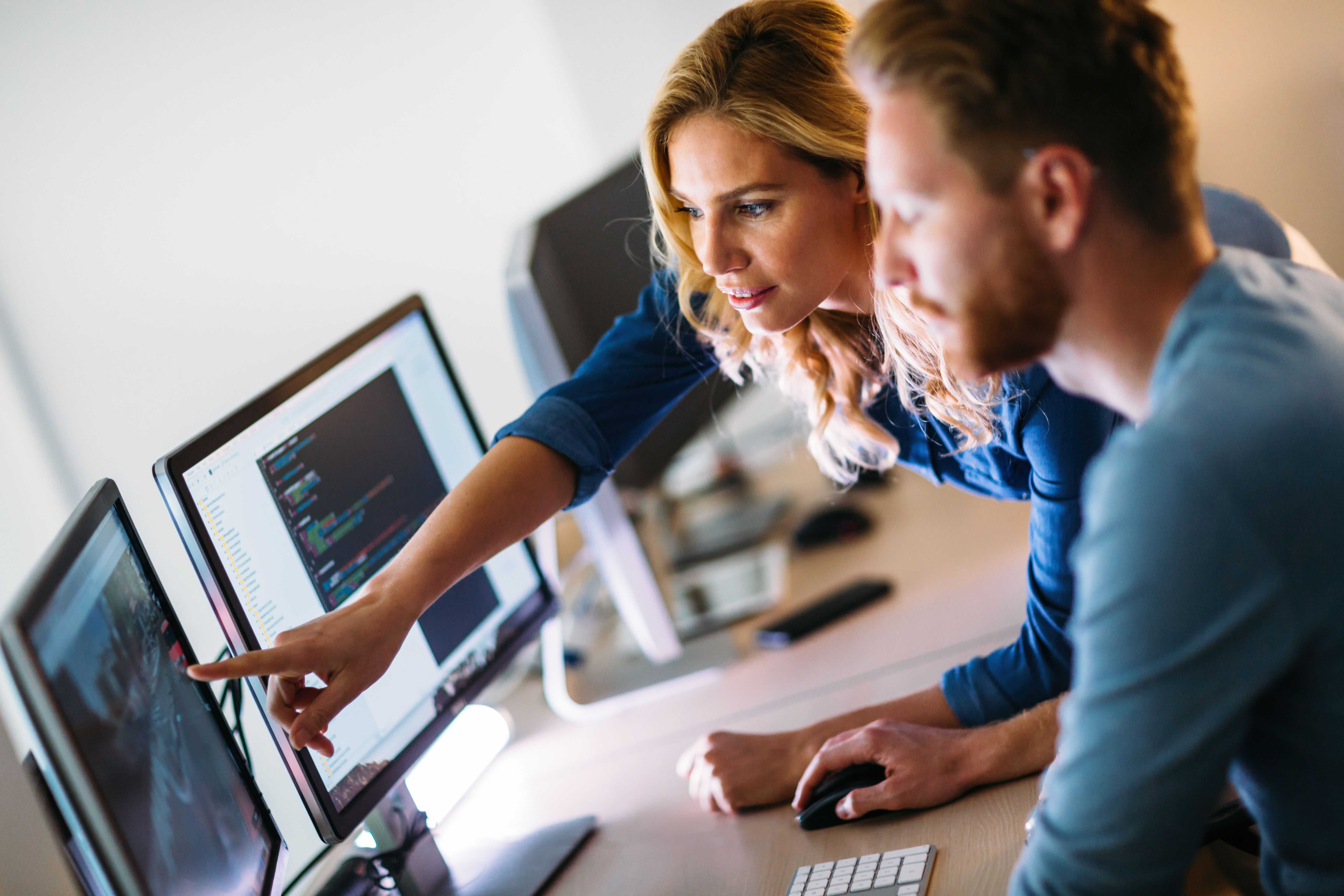 If you recently made the big decision to change careers and pursue a role in software development, the next step is gaining the knowledge and expertise it takes to excel in the field.
There are two options for learning to code: 1) attempt to figure it out on your own or 2) seek mentors, teachers, and guides to facilitate your learning.
At first glance, the self-taught option is appealing. Online communities like Reddit or even your experienced developer friends make the process of learning to code seem easy—and inexpensive. That may be the case if you can practice rigorous self-discipline; develop an organized, outlined approach; and find someone willing to give you free advice.
But the vast majority of adults seeking a career change don't find themselves in these circumstances. When you're already juggling a family and a job, chances are you need structure and accountability—which self-teaching can't provide.
On the other hand, an immersive coding bootcamp, like the one we offer at Launch Academy, provides the structure, schedule, and curriculum to help you learn software development quickly and affordably.
An immersive software bootcamp, like the one we offer at Launch Academy, provides the structure, schedule, and curriculum to help students learn software development quickly and affordably.
Why Invest In a Coding Bootcamp?
Investing in a coding bootcamp streamlines the overabundance of available information and gets students working faster than self-teaching. Benefits of these programs include:
Structured curriculum
Students attempting to DIY their software education don't necessarily know where to start and risk beginning with concepts far beyond their reach. But learning should function like a staircase: students have to start at step one to progress.
Launch Academy's coding bootcamp offers students a refined, established curriculum with purposeful chronology that self-learners can't easily replicate. Our thoughtfully sequenced program moves from step one to step two and beyond.
Collaborative experience
In real working environments, software developers are constantly communicating and collaborating. Through group projects, bootcamps get students accustomed to teamwork early on by simulating what it's like to work on code in a team environment
Supervision and guidance
Students new to coding make lots of mistakes—and that's to be expected! Bootcamps provide a safe, risk-free learning environment where educators are prepared to help students get back on track.
Increased credibility
Students who graduate from Launch Academy's rigorous program enter the job market with a qualifying skillset and a stellar reputation. They have an immediate leg up on self-learners, who lack proven skills and have varying levels of education.
Better marketability
Self-taught software developers have a hard time showing how they've structured their work and what technologies they've focused on, thereby lengthening their job search.
Bootcamps, on the other hand, assist students with their job search. We teach students how to market themselves with a high-quality GitHub portfolio pointing to successful projects and experiences. Plus, students with an accredited education get jobs much faster.
To start your new career on the right foot, consider investing in an immersive bootcamp. Download our syllabus to find out what we're all about.