Let's Get Real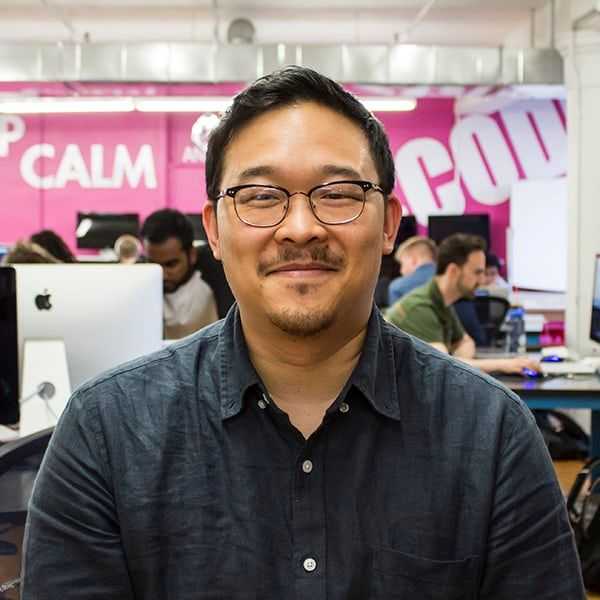 We've all seen them. The overly cheeky commercials featuring testimonials from "real people" that might not actually be real. We can't know.  So instead of giving you fancy actors or a 3 minute and thirty second video where we don't stop tooting our own horn, we decided to let our previous Launchers speak for us. Real, live people with real success stories. Revolutionary—we know. They haven't been paid, or bribed, or showered with gifts. They just honest to goodness love Launch Academy and what it's done for their careers. And, they are just as excited to share their success as they are for having landed their dream jobs. 
Summer 2015 Launcher turned developer extraordinaire Thomas Chen says that Launch helped take his career to the next level. "I would say that my happiness level at my current job is through the roof!" he says. Chen now works at GreenField, a Boston-based Consultancy where his day-to-day consists of developing features and fixing bugs on client projects. He started out as an apprentice, but with his Launch Skills he was able to move up to full-time developer and actually enjoy going into work every day. 
"Launch gave me a terrific foundation in the fundamentals of real world software development that I was able to immediately apply on the job and build on over time," he says. 
Chen says he is learning and growing as a developer and having a blast while doing it. "I am loving every minute of it!" he says. And he isn't the only one. 
Gen Ohta says, "Even though I'm in a Computer Engineering major in college, Launch Academy taught me almost everything I would use as software engineer. Launch Academy taught me fullstack web development, using APIs, version control, test driven development, MVC, how to collaborate on software projects and more." 
With this knowledge, Ohta was able to land her dream internship last summer. "Before Launch Academy, I was not happy with my job because I wanted to work on building software. Because I had no software experience, I had an extremely difficult time getting a software engineering job. Now I am proud to say I completed an internship at my dream company. To say the least, I was much happier at my internship after Launch Academy than previous jobs," she says.
So while we don't like to brag, we are the proud parents of 10 successful cohorts. That means hundreds of Launchers were ready to take on the world of coding with confidence after spending some time learning on our campus.  
Andrew Wortham from our Summer 2015 cohort says, "Launch changed my life, and I am looking forward to seeing it change many more"
Landing a job is hard, but landing your dream job can seem super unrealistic. We don't subscribe to that philosophy. We believe in loving what you do and about working in an environment that is both challenging and rewarding. 
"My days are full of variety," says Wortham, "the fun only continues after Launch.  I finally feel like I have found an enduring job where I belong, and that I am on the perfect career path for me, which is quite remarkable considering how uncertain I was pre-Launch." 
So when we say that Launch Academy is the best decision that you will make, or that Launch changes lives, we aren't sugar coating it. People like Thomas, and Gen, and Andrew are real people with real success, living their dream with the skills they landed here, at Launch Academy. 
It kind of gives you the feels, doesn't it?