Student Project: SupperTime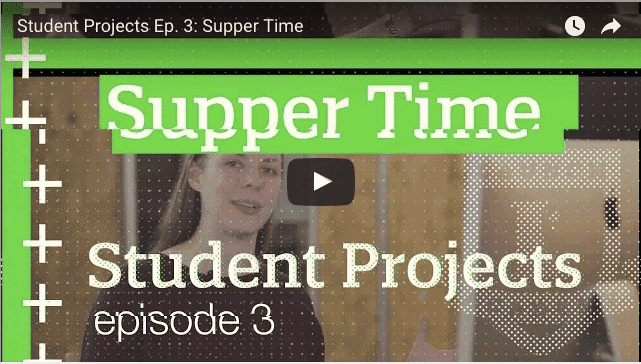 Having a well-balanced diet is important, but sometimes life can get in the way. If you've ever found yourself ordering take-out for the 4th night in a row and wondering why you can't seem to make the time to cook for yourself, you need to check out our latest featured student project SupperTime, an app for when life gets hectic and you need a little extra push to turn on your stove.
Meredith, a graduate of our 16th Boston cohort, built her breakable toy based on her 10 years of experience in the retail industry and not working a typical 9-5 schedule. "I always had trouble trying to plan dinner," Meredith says. "I could never find a website where I could search for recipes based on both ingredients and prep/cook time."
Enter SupperTime. SupperTime lets you search user-added recipes within the app or the internet for suggested recipes based on your queries. You can search based on a certain ingredient, like chicken, how much time you have to prepare a meal, or both. You can search for recipes depending on your available time and ingredients, like "30 minute chicken recipes" or "salmon and asparagus recipes." Users also have the option to add a new recipe to the database and share it with other users, an option that comes in the form of a pop-up that Meredith built using Javascript and Ajax.
When you choose the option to search the Internet, the app makes an API call through the Yummly API, which has access to big-name cookbook collections like Martha Stewart and Better Homes and Gardens. As a result, you can search these Internet cookbooks the same way you can search the in-app database.
When building her Breakable Toy, Meredith had to learn how to build a search function. Although not part of the curriculum at Launch, Meredith credits Launch's teaching style for her ability to build such an advanced app. "A good chunk of time at Launch is spent learning how to learn and research what you want to build."
While majoring in theater, Meredith gained some coding experience in college. She realized how much she enjoyed programming after some career transitions and decided to enroll a coding bootcamp. "Launch Academy seemed like the right fit to start over and get into something I remember loving," says Meredith.
"I came into Launch knowing what I wanted to make for my Breakable Toy," says Meredith. "It was really exciting to find that I have the tools and skills to build this app. I've been looking for this kind of app for years and so I built it myself!"
It's a really flexible and easy-to-use app, and is optimized for all devices, including mobile and tablets. Watch Meredith walk us through her app below, and check out SupperTime here!